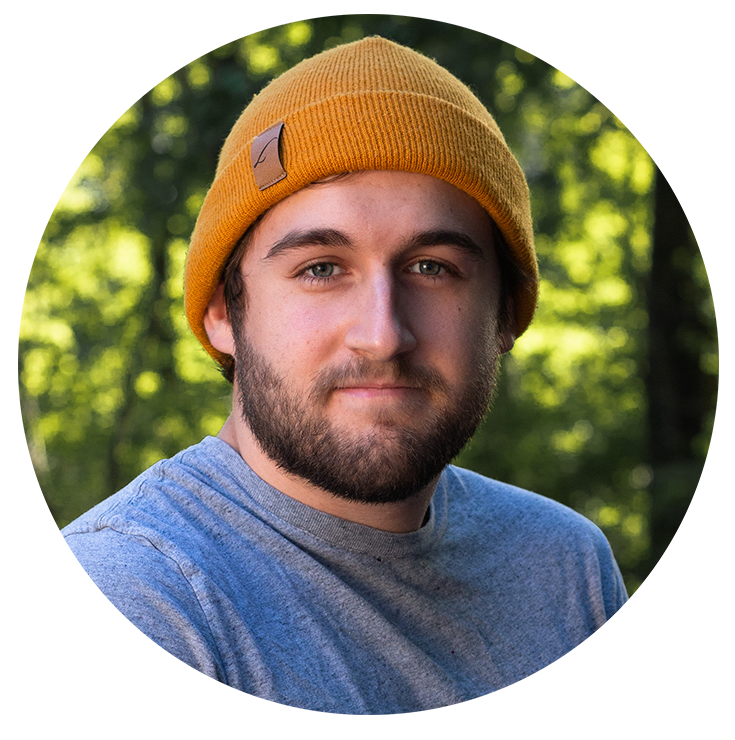 Hey! I'm Chris Violette,
a cinematographer, photographer, and recent BFA graduate from the FSU Film School living in southern NH. I've grown up in New Hampshire my entire life, so I love hiking and skiing, but don't get me wrong, I'm no sports guy. My senior year of high school I "managed" my high school Nordic ski team in order to experimentally film their lives as skiers for the entire season, which turned into a series of episodes shot and edited in the vein of

The Office

. 
That was kinda the start of me wanting to pursue a career in cinematography, even though I didn't really know it at the time. I then went to film school, where I was able to direct a few things, which lead to me winning a Student Emmy in 2019 for a documentary I directed & edited about a bionic woman called 

Woman of Steel

(which you can check out here). After that, instead of trying to direct more myself, I ended up specializing in lighting and cinematography; I realized that I loved teaming up with directors to support their work and ideas as their cinematographer. Recently, I've also fallen in love with shooting still 35mm film, and I've been self-developing my own negatives in my kitchen sink. 
Although cinematography is definitely my main passion and skillset, I also have lots of experience with editing, sound editing & mixing, and graphic design. 
I also exist a little outside of filmmaking! I love language learning, podcasts, camping, espresso, Altoid mints, keyboard shortcuts, lengthy hard drive organization, bonfires with friends, local IPA's, and playing piano. 
I'm currently based in the southern NH/Boston area, and I work for Above Summit, an aerial and video production studio in Somerville, MA.